FREE Ontario G1 Maximum Practice Test Marathon [200 Questions] 2019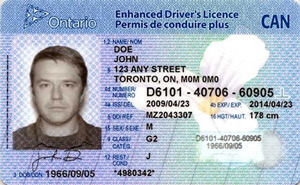 This test contains the questions from ALL of our other G1 practice tests. We recommend you use it last – just before going to the actual G1 Test Centre and taking the real G1 exam. Once you have passed this Maximum Marathon test, there's no doubt: you did everything possible to succeed! IMPORTANT: this marathon test, unlike our regular ones (see Test 1 -- Test 5), will not show you the correct answer if you make a mistake. It is designed in a way that the system records all questions you got wrong, and shows them to you at a later point, for another chance to answer them correctly. If not, you will see the questions again and again. This algorithm will help you to maximize your knowledge of the material, covering all the 'blind spots'. The test will not stop until you answer ALL the questions correctly. If you feel like this marathon test is too much to digest for you and doing it is not very productive just yet, feel free to switch to our regular tests (Test 1 -- Test 5), for the immediate feedback and correct answers whenever you make a mistake. Good luck!
Show comments
ON G1 Test Fact Sheet
| | |
| --- | --- |
| How many questions: | 20+20 |
| How many correct answers to pass: | 16+16 |
| Passing score: | 80% |
Success Stories
See what other users are saying, or share your own success story!
Share